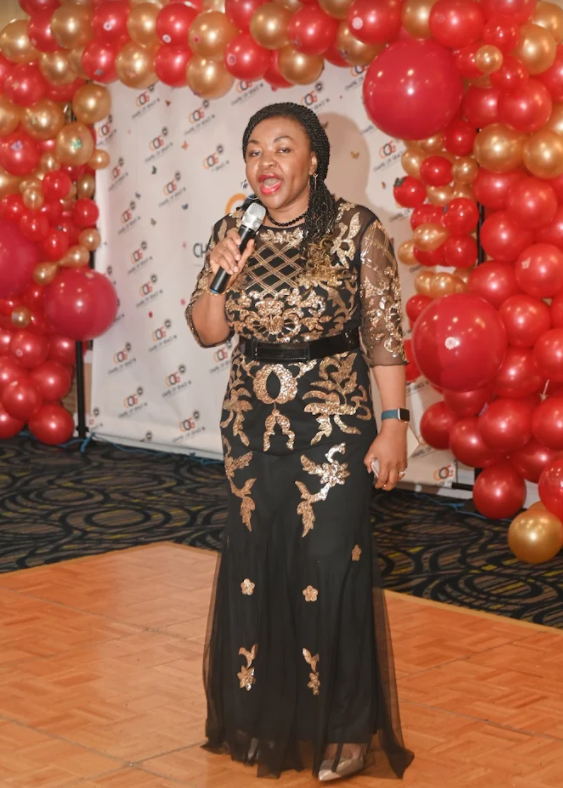 Maurine Kwende is a highly sought-after certified keynote speaker known to deliver speeches and presentations with incredible energy, passion, fun, and purpose that will inspire and empower you to reach your full potential.
With over 20 years of experience in areas of organizational development, leadership, career and personal development, Maurine Kwende embraces every talk as if to connect with each individual in the audience. She understands one's self growth by telling personal, empowering stories to help someone along with their journey from self-doubt to self empowerment.

Types of Powerful Discussions Presented
Leadership Development
Self development
Leadership growth
Becoming a person of influence
Career excellence
Overcoming adversity
Communication
Learning and Development
Artificial intelligence
Training and development
Learning technologies
Design research
Microlearning
Instructional design
Maurine is currently booking speaking engagements for the new year and would be delighted to speak at your upcoming in-person or virtual event. See below some of her upcoming and past speaking engagements, contact her for a full list as well as references.
Past Leadership/Empowerment Engagements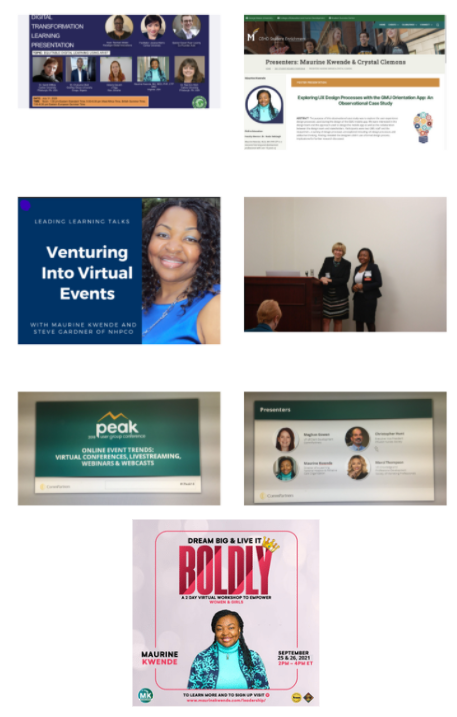 Upcoming/Save The Date
Independent Consultant CoP Metro DC Chapter

Dream Big & Live it Boldly conference *TBD