If you've read my book, Dream Big and Live Your Dreams Boldly, you would know your journey doesn't stop at one success. You need to continuously learn and improve your best possible future self. As I have said in my book, living our dreams is great for us as individuals, but most beneficial when our dreams are a blessing to others and add value to them. If you're ready to take the next step in continuing your journey of self-growth and leadership drive to the next phase, I would like to invite you to….

You probably have dreams, big and lofty dreams . I believe we all do but not everyone has the ability to pursue and live their dreams. Some might use some help to get there. Some might have a gap between their dreams and actually living their dreams and fulfilling their potential. This membership will fill that gap with providing the tools and right community to push you forward to live your dreams, with the life you always wanted to live.
This membership will give you access to a community of like-minded people to share knowledge with, learn from and hold each other accountable, and celebrate you all the way. This academic will help you be the ladder you need to hold unto to reach your fullest potential. Join this academy and live your passion boldly. The time to take action is now.
Benefits
Live Lessons & Expert Masterclass
Dream Board
Monthly Virtual Video Calls w/ Q & A
Personal Growth Plan
Exclusive Members only Content
Exclusive Price Perks on Courses and Resources
Digital Library Access to all learning modules
Instructor-led Online Courses & Modules
Accountability & Encouragement
Access to private Facebook group
*Price perk if you already own a copy of my latest book, Dream Big and Live Your Dreams Boldly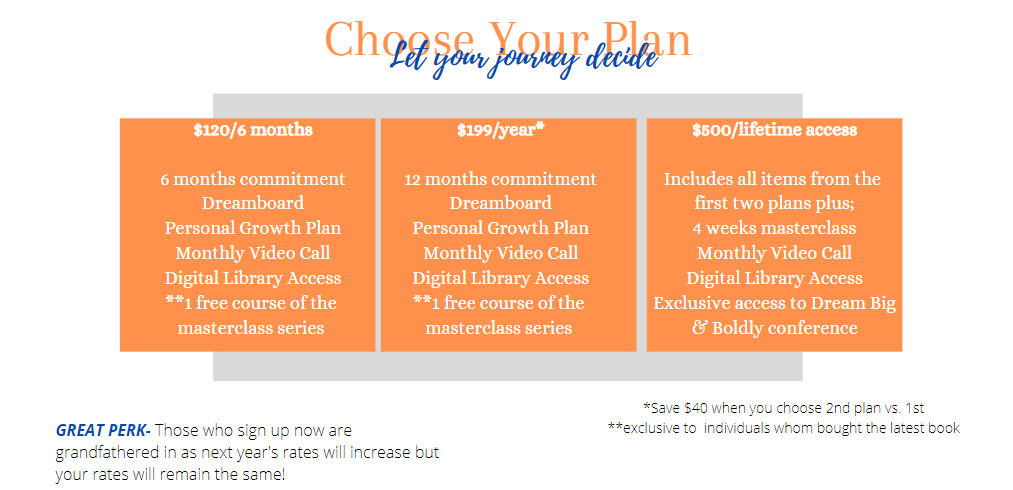 And now exclusively for our younger generation girls!
Do you have a future woman leader wanting to get a head start in her own self-growth journey? We love to help empower our future leaders with essential key concepts to help boost their leadership skills set through courses fit for their exact needs.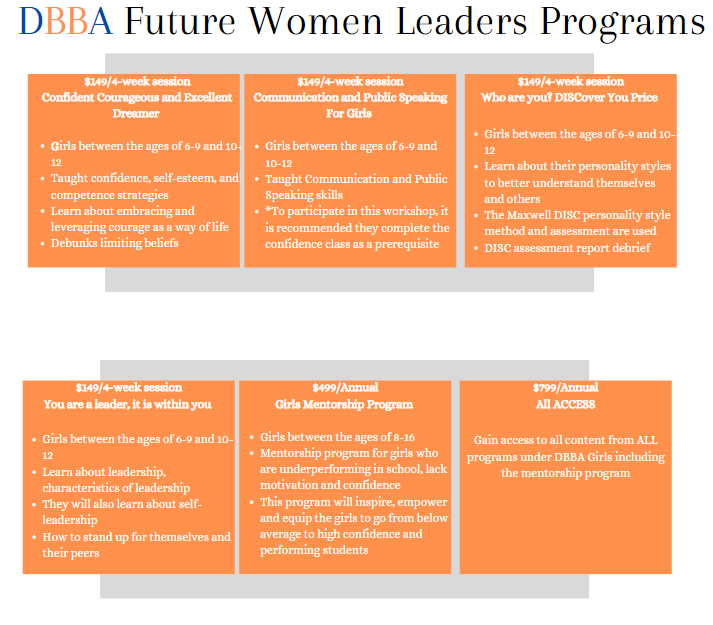 Meet the coach who inspired this Academy…
Maurine Kwende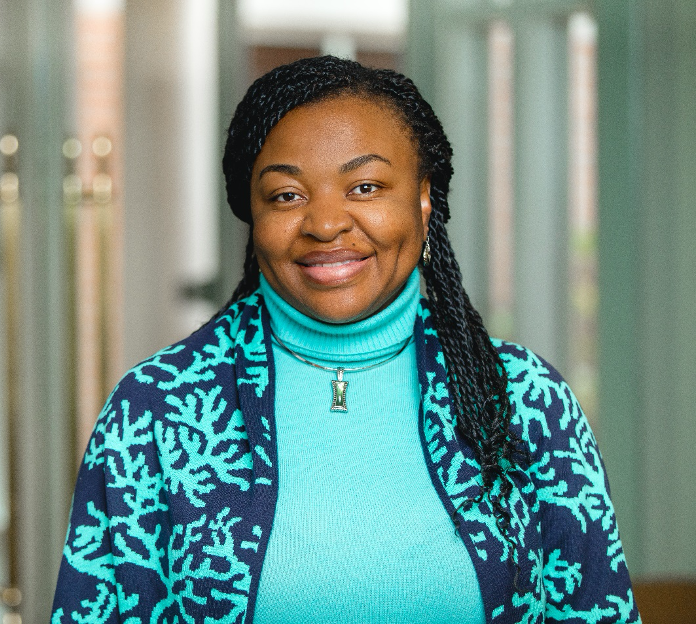 "No matter how big our dreams may be, it is possible to live them."
Certified Personal and Executive Leadership Coach, Maurine Kwende, is on a mission to empower others to not only dream big but to live their passion and purpose boldly.
Maurine Kwende, MA, MEd, PHR, CTP is a certified personal and executive leadership coach and speaker. She has a Masters degree in Instructional Design and Technology and a Graduate eLearning Certificate both from George Mason University.
Currently, she is on the path to graduating with a PhD in Learning Technologies Design Research in 2022 from George Mason University as well with research interests including UX design, artificial intelligence (AI), micro learning and augmented reality.
Maurine has completed the prestigious chief learning officer executive certification from George Mason University in 2018. She is a John Maxwell certified executive coach and public speaker, trainer and DISC behavioral trainer.
What past + current dreamers turned successors have said…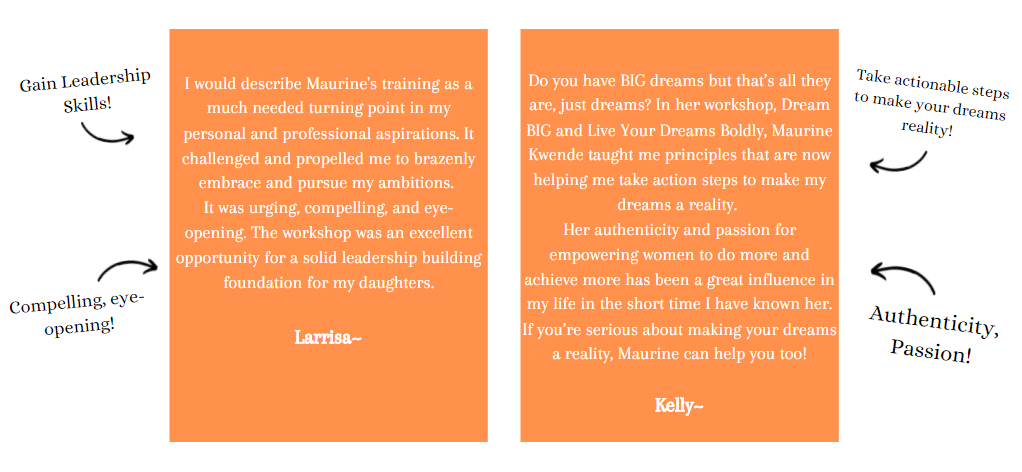 FAQ's
How do I join?
You can join by clicking on the membership link.
How much time should I dedicate each month?
You can dedicate about 5 hours per month (1 hour monthly calls, 1-hour monthly content, and 2-3 hours digital content and personal growth).
When does the membership start and finish?
It will start once you officially sign up for a plan fit to your needs and can end any time after its term commitment with a 30 day notice.
How often will content be updated each month?
Content will be made available on the first Tuesday of the month.
What if I want to cancel my membership?
Your membership can be canceled at any time with a 30 day notice after the term commitment has been fulfilled.